As the first weeks of our experience with COVID-19 pass, our initial ideas and plans for coping have been tested. Some of us have received far too much advice and resources, to the point of feeling overwhelmed. Others have felt isolated and perhaps as if their needs are not being addressed or understood. And of course, on any given day, we can feel somewhere between those two realities.
With so much to think about, Connected Beginnings would like to offer some support on staying emotionally well during this stressful time, for the families we serve and the families we call are own.
Please feel free to be in contact with any needs or concerns we may be able to help you address.
Stay safe. Stay Well.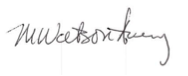 Mary Watson Avery